Fine lines and wrinkles on your skin start to become very noticeable once you hit the age of 50. If you don't have these addressed immediately, they may quickly turn into rough patches. The skin may also start sagging which is a problem a lot harder to treat. With that said, it's of utmost importance that you take extra care of your skin once you hit the age of 50. Below are some of the best ways on how you can maintain the healthy and youthful look of your skin:
Avoid sunbathing and stay away from tanning salons.
Always keep in mind that your skin's ability to replace dead cells is not as efficient as it was when you were younger. When you sunbathe, the damage to your skin can significantly increase. The same can be said about entering tanning salons. Exposure to the sun and tanning machines can hasten the formation of freckles, age spots, and blotches on your skin.
Always eat right and hydrate.
Eating a balanced and nutritious diet is the key to making sure that the skin can repair itself. You should stick to unprocessed foods like fruits, vegetables, and lean meat. And of course, don't forget to drink a lot of healthy fluids. Drinking lots of water helps in hydrating your skin inside and out. Needless to say, you should stay away from sugary and fatty drinks.
Regularly use anti-aging creams and lotions.
There are a lot of these products in the market today, so they are readily available and very affordable. A single tube can last you for weeks or even months. It's highly recommended that you get an anti-aging cream from Clarins. This brand manufactures some of the most effective anti-aging products in the health and wellness industry. Their products are tested numerous times before being released to consumers. You can be sure of their efficacy.
Minimize your usage of makeup.
Makeup products have some ingredients that may cause damage to your aging skin. Always remember that your skin's defenses against illnesses get weaker as you age. If you use makeup on a regular basis, these may block the pores of your skin and cause problems like itching, pimples, and rashes. Not using makeup allows your skin to breathe, recoup, and heal itself.
Use facial cleansers and exfoliators.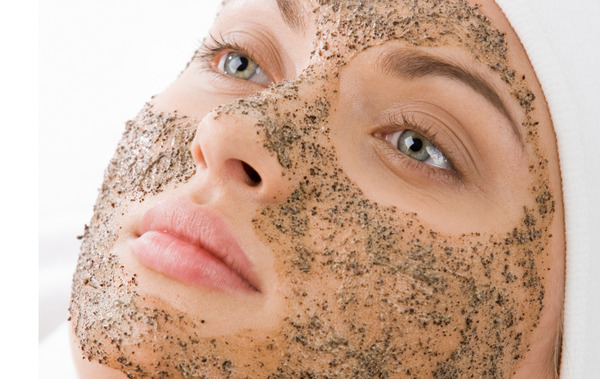 Washing your face with water isn't very effective in cleaning out the dirt and grime. This problem can be fixed by using a facial cleanser. A cleanser goes deep into your pores and washes away dirt and debris that may have accumulated there. An exfoliator is a stronger version of a cleanser. That said, you should only use an exfoliator three or four times a week.
It's worth mentioning here that fixing the problems on your skin will take time. Contrary to what many people claim, you can't turn back the hands of time. What you can do is slow down the aging process and minimize the damage that aging may have done to your skin. It's all about keeping the skin healthy so that it will be able to rejuvenate itself faster and keep skin illnesses at bay. All of the tips discussed above will help you achieve this goal.